London Medical Cardiology
London Medical's Cardiology Clinic provides the most up-to-date investigative cardiac procedures for patients with heart problems – and some of the UK's most renowned cardiologists hold clinics here for all aspects of heart disease.
London Medical provides expert analysis of your cholesterol levels and helps you protect your heart health
Heart and circulatory diseases are one of the UK's biggest killers, causing a death every 3 minutes. Raised cholesterol levels are associated with an increased risk of developing cardiovascular disease but they are only one of many risk factors. What are these risk factors? What is their relative importance? And how can you find out more about them? In most cases, all you will be armed with is a total cholesterol level in your blood and your family history.
High Cholesterol
High cholesterol is not associated with any immediate ill health or symptoms. Sometimes patients with one of the familial inherited syndromes may have noticed fatty lumps around the eyes, knuckles or heels. 80% of those who suffer a heart attack have the same cholesterol level as those with no heart disease. More than 50% of heart disease will be missed by standard screening tests using just total and HDL cholesterol. So it is important for you to enquire on your risk of arterial disease in addition to knowing your cholesterol number. This is particularly important if you also have diabetes or are smoking cigarettes. You

can now be treated before a heart attack to reverse the arterial thickening that characterizes this disease and there is increasing evidence that intense reduction of LDL cholesterol is life saving in patients with high risks for a cardiovascular event.
What causes high cholesterol?
Anyone can have high cholesterol; however, your lifestyle, your family history and your health can all affect your chances of having raised levels. Factors that increase the risk include:
An inactive lifestyle

High levels of body fat, especially if it's located around the waistline

Smoking

Increasing age

Being of South Asian or Afro-Caribbean ethnicity

Family history of Familial Hypercholesterolaemia

Liver or kidney disease
Although you cannot change your genetic heritage or your age, there are many ways of reducing your cholesterol and your chance of having a heart attack.
London Medical's cardiac consultants are world-leaders in heart disease prevention. They will work to control any chronic conditions, support you in making lifestyle changes and target treatment to improve your cholesterol profile.
Are you, or someone you know, at risk of heart disease?
This is something that we all contemplate at some time or another. However, if we have been unlucky enough to experience the sudden loss of a work colleague from a heart attack or a close relative or friend has had to have a heart operation or angioplasty, it suddenly makes it all the more real. Whether it is a personal concern or a corporate issue, wouldn't it be reassuring to know that you can protect your most valuable asset?
Who is Likely to Need a Heart and Cholesterol Check?
You are at particular risk if you have

suffered a

heart attack,

stroke,

TIA, or been treated with a stent or have angina

erectile dysfunction

claudication (pains in the legs on exercise)

a family history of cardiovascular disease

a history of smoking
Did You Know?
There are four types of factors that determine your risk of heart disease
Fixed Risk - your genes (your family history), age, ethnicity

Medical – diabetes, high blood pressure, insulin resistance, peripheral arterial disease, chronic infections

Treatable – lipoprotein abnormalities, homocysteine, insulin resistance, raised triglyceride

Lifestyle factors – smoking, weight control, exercise, stress
When heart attack runs in your family
Many patients consult us for preventive care because they have relatives who have suffered heart attacks or strokes, often early in life. Inheritance is most important when relatives develop angina or a heart attack earlier in life. London Medical has a lipid clinic specialising in the care of people who have inherited one of the gene abnormalities leading to a very high cholesterol, familial hyperlipidaemia, using intense LDL cholesterol reduction to minimise the arterial diseases these patients can get at an early age. Others seek advice after they themselves develop such illnesses or other cardiovascular diseases, including arterial disease in the legs, in order to reduce the risk of a recurrence. Further patients are referred because their blood tests have revealed high cholesterol levels or high levels of triglyceride (blood fat); some of them have responded inadequately to treatment or have experienced side effects of drug therapy.
What is special about the cholesterol and heart disease prevention service at London Medical?
We first investigate your risk as your treatment needs to be tailored to the extent of your arterial disease and the threat of an early cardiovascular event. We do this using a combination of advanced lipoprotein analysis using nuclear magnetic resonance spectroscopy (NMR) to obtain particle numbers of total LDL and HDL cholesterol and the particularly atherogenic small dense LDL particle numbers as well as the increasingly important lipoprotein (a) particle numbers. Inflammatory markers include the high sensitivity CRP, the myeloperoxidase and the Lp-PLA2. We use Europe's first 3D ultrasound probe to quantify the volume of plaques seen in the common carotid arteries and define the intima media thickness, a measurement we pioneered in the UK and which is the gold standard for assessing the progression or regression of atherosclerosis with time. We also get information from the coronary artery calcification score. Using this information, and with the help of specialist dietitians, a full array of cardiac tests, expert consultant cardiologists, vascular surgeons, diabetes consultants, and fantastic new drugs for lowering cholesterol including the PCSK9 inhibitors, we can demonstrate regression and improvement in the cardiovascular outlook for many of our patients at high risk. Patients who have difficulty or side effects taking statins have access to expertise for gene testing and alternative therapy. Treatment to reduce the risk of heart disease needs to be formulated specifically to an individual's metabolic status.
We get quantitative measures of risk using imaging with a unique intima media and 3D plaque carotid ultrasound study and the coronary artery calcification score. We then integrate this information, including rates of progression or regression of atherosclerosis using regular data from monitoring, with family history, smoking history, menopausal status, weight, blood pressure and the presence or risk of diabetes to help arrive at a treatment recommendation more appropriately linked to risk.
Consultant cardiologist who deals with adults only and specialises in heart failure.
Our Cardiology specialties
We offer care across a broad range of cardiology specialties. We have some of the top specialists in every aspect of cardiac care. Our entire team is dedicated to working together to consider the results of your investigations, your health and your lifestyle before tailoring a treatment plan to your individual needs.
London Medical Cardiology is located in the Harley Street medical area. Together with top experts across a range of multi-disciplinary fields, we offer the finest facilities for your care, all under one roof.
Opening hours
Clinic
Monday to Friday 8.30am to 8pm
Sundays - 9.00am to 2.00pm
Pharmacy
Monday to Friday 8.30am to 8pm
Sundays - 9.00am to 2.0pm
Switchboard
Monday to Friday 8.30am to 8pm
Our newly launched Birmingham centre is now welcoming patients for cardiology care. The cardiology clinic at London Medical Birmingham is a seamless extension of the Harley Street clinic.
Opening hours
Clinic
Monday to Friday 8.30am to 8pm
Pharmacy
Monday to Friday 8.30am to 8pm
Switchboard
Monday to Friday 8.30am to 8pm
Speak to a member of our team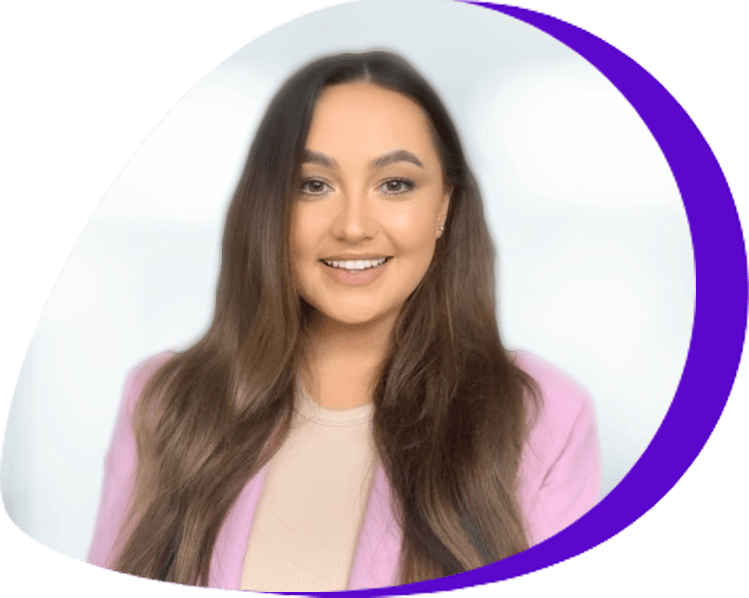 Contact the appointments team
Make an enquiry online using this form and one of our team will be in touch. By using this form you agree with the storage and handling of your data by our team. Alternatively, you can contact us.
You don't need a referral from your GP to make an appointment with us.
Find out the latest news, thinking and insights from our experts. Our Heart Health News is your go-to source of trusted advice and knowledge on all matters of the heart.